Plastic Bag Collection (and Competition!)
Model Elementary School Principal, Tami Hicks, took to Facebook on October 24th to encourage friends and community members to help Model's 1st grade class collect plastic bags for The Window of Goshen.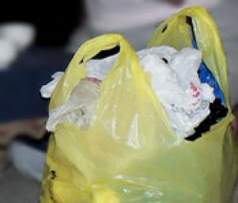 Here is Ms. Hicks' Facebook post: Model first grade has challenged Chandler in a competition to see which school can collect the most RECYCLED plastic BAGS. It all starts tomorrow (October 25th)!!! Apparently the winning school chooses what happens to the "losing" principal. We are thinking about what to "do" to Mrs. Williams. Clearly, Model will win. The bags will be donated to the Window in Goshen. They fill the bags with food and supplies for families in need and go through about 200 a day. Last year Model collected a LOT! Have plastic bags collecting in a closet somewhere? Feel free to mail them to 412 Greene Road Goshen, Indiana 46526. In the area? Drop them off! They have to be received by next Wednesday (November 1st). Challenge begins tomorrow (October 25th)!!!
Ms. Hicks and the Model 1st grade teachers are obviously making this a fun event for their students, and Mrs. Cheryl Williams, the Chandler principal, has jumped into the competition with an equally fun and giving spirit!
Can you help Model and/or Chandler collect plastic bags for The Window? If you have some to donate, you can drop them off any time at

Chandler (419 S. 8th St. Goshen) or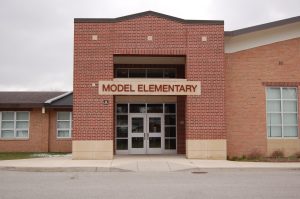 Model (412 S. Greene Rd. Goshen).
Good luck to both schools, and thank you to the students and families who are collecting bags to donate to The Window!