Model 4th Grade Presentation on Homelessness
As a part of the New Tech curriculum at Model, students learn their state standards/class content as they work on projects. For their first project of the year, the 4th grade classes at Model chose to study homelessness in the Goshen community. They gathered information from resources such as The Window of Goshen, the Goshen Interfaith Hospitality Network, and Faith Mission in Elkhart.
To begin their presentation, the students shared that their driving questions was "What responsibility do we have as citizens to help the homeless in our community?"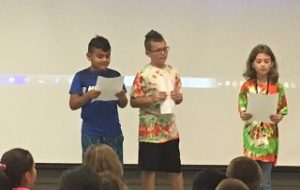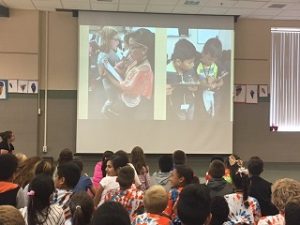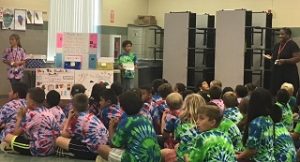 They took a field trip to The Window in Goshen, which offers free meals and other services to those in need. According to the director, the Model students volunteered 50 hours of work to the Window!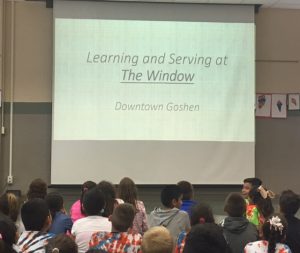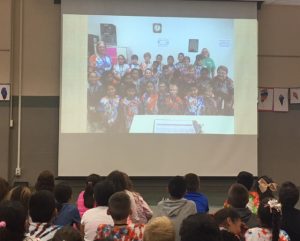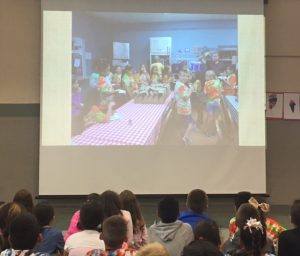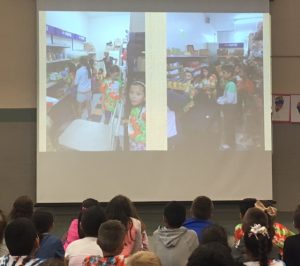 As they learned more about homelessness, and the amount of need in the community, the students asked the rest of the student body to help them collect items to donate to those in need. Students created a bulletin board and posters to inform the student body about their project, and encourage participation.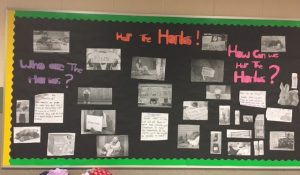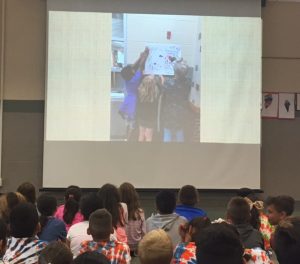 They gathered gently used books, toys, and clothing to donate, and bought new toiletry items for the donation drive as well. They made it a challenge between the classrooms by offering a popcorn party or an extra recess to whichever class brought in the most items for the donation drive.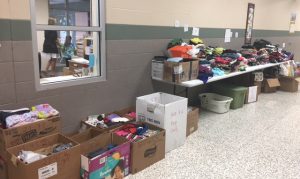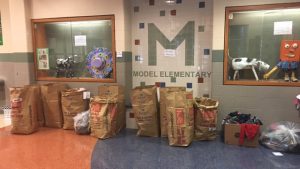 For their presentation, they invited officials from The Window, GIHN, and Faith Mission, to give them a box filled with collected items (as a sample of some of the things they would be delivering to the agencies).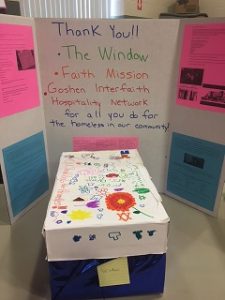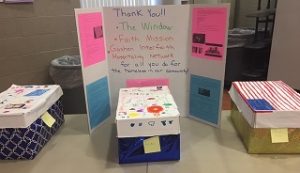 Students presented the boxes to each of the agencies.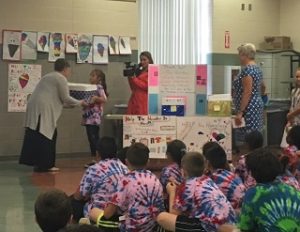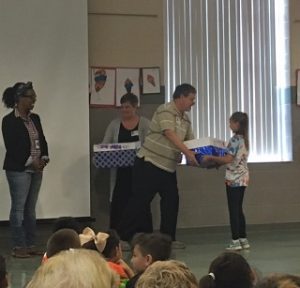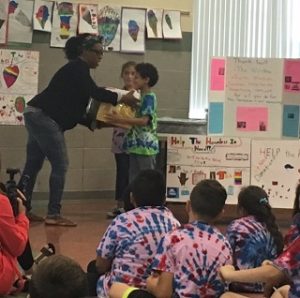 Following the presentation to Faith Mission, their representative told the students that she appreciated their help, and that she was very impressed with how they were showing empathy for the homeless in the area. She said that she hopes they "continue to be agents of change".