3rd Graders Learn Swim Safety
This week, 3rd grade students from Model have been bused to GMS every day to use the GCS Aquatics Center. GCS is piloting a new program for 3rd graders at Model and West Goshen, which will teach students swim safety and basic swimming. According to Dr. Alan Metcalfe, Assistant Superintendent for Elementary Education, the hope is that during this pilot year, issues with timing and transportation can be worked out so that next year 3rd graders corporation-wide may be offered the same opportunity. The classes are being taught in the instructional (shallow) pool, where the students are able to stand up (some on tip-toes!) and keep their heads above water.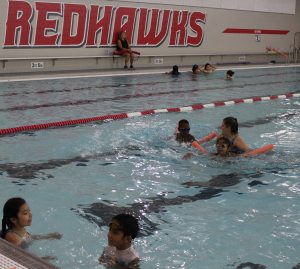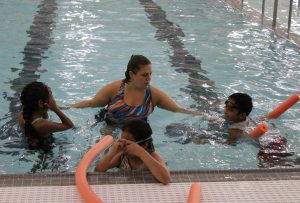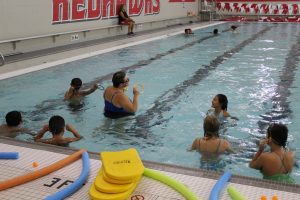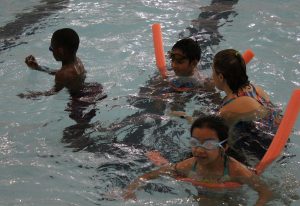 Some students came to the classes already comfortable in water; but for some children it was their first experience ever being in a pool. On the first day, Laura Rupp, Aquatics Center Director, separated the students according to their water skills and comfort level, and since then several instructors have worked with small groups of children who have similar skills. Ms. Rupp said that on the first day, one student was too nervous to let go of the instructor at all. However, by the third day, the student was using a pool noodle and moving around freely with the other children, while still under close supervision.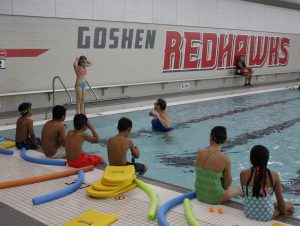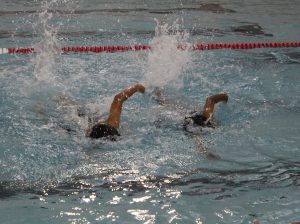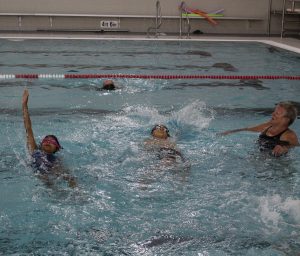 Upon observation, the students appeared to be learning many things; use of the kickboards, how to go under water without holding their noses, diving for rings, how to float, how to swim freestyle, the proper use of the ladder and how to get in and out of the pool, how to do the backstroke, and basic pool deck behavior.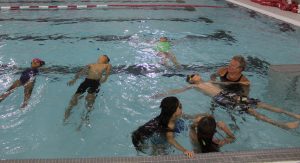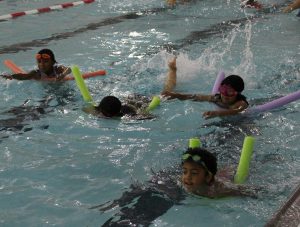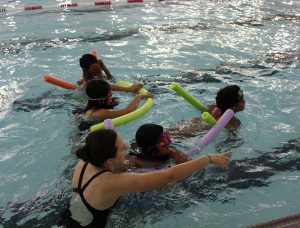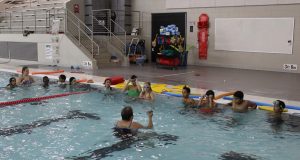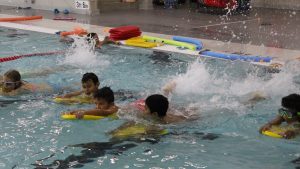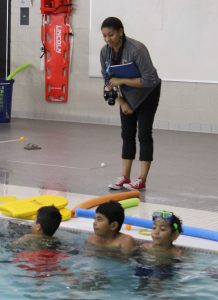 The children all looked relaxed, which is probably an important part of water safety. Surely once the details of running this pilot program get worked out, it will be a great experience for all of our 3rd graders!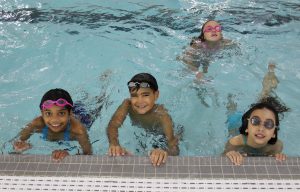 The aquatics center has community hours for those interested in using the GCS pool, especially with colder weather approaching. Check out their website by clicking on this link: http://aquatics.goshenschools.org/